Meet our guest blogger.
Anya Willis is a mother of three and has been a yoga instructor for the past 12 years. For most of her childhood Anya struggled with her weight. In school, she was bullied because of it, and it wasn't until she took a yoga class in college that things started to change. She fell in love with how yoga used her whole body and mind. For Anya this was the catalyst she needed, she found a new interest in her physical health and started striving for a healthier life. Reflecting on her younger years, Anya became passionate about kids being active and healthy.
Kids Can Learn from Playing in the Great Outdoors
We all want what's best for our kids. It's easy to mistake this for overscheduling and over-supervising what they do. But one of the best things you can do is to encourage outdoor play and exploration on their own.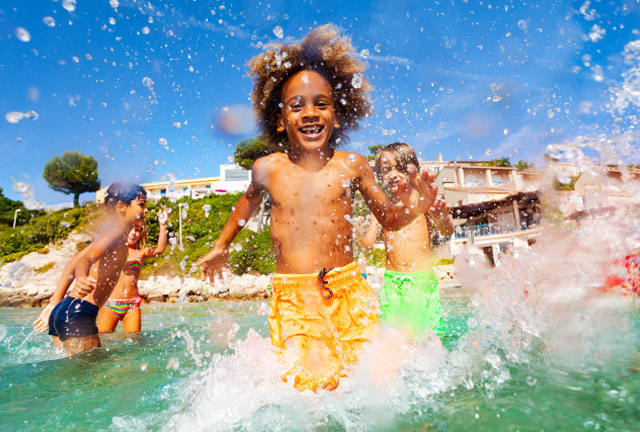 Why They Should Get Outside
While it's tempting to keep your child indoors most of the day so you can better keep an eye on them, neglecting outdoor activity can actually be harmful to their growth. Psychology Today notes a huge difference in brain development between children who spend 30 to 60 minutes a day outdoors and those who do not.
Kids who spend time outside tend to do better in school, make more friends, and are generally happier than their peers. This is because outdoor play encourages imagination and creativity, increases motor skills, promotes problem-solving, and causes a stronger emotional and social development.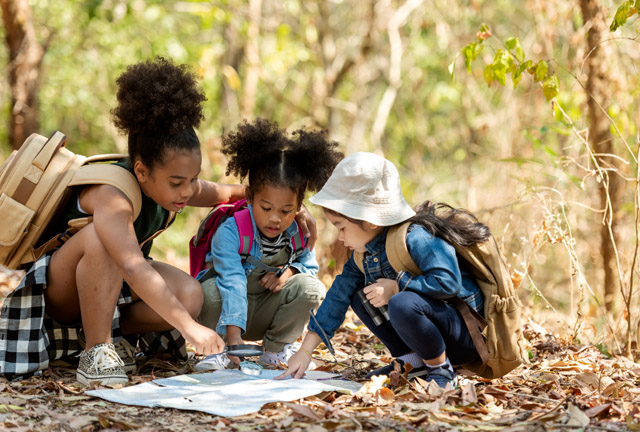 Let Them Explore
It is important to let your child explore on their own. Still supervise them, especially if you have a toddler or preschooler, but PBS suggests hanging back and letting them lead the way. Resist the urge to over-correct them or give too many directions. Try and only step in if there is a chance they may get hurt. Many kids love exploring with their senses. Encourage them to feel different textures like bark and sand or to try and distinguish the different sounds they hear.
KidsHeath invites you to point out things of interest as you explore, like a ladybug or flower they may have missed, but to also let them show you things. Respond with enthusiasm and answer any questions they have. It is also a good idea to create a designated space on your porch or in your garage where they can display any "trophies" they might find.
Spark Their Scientific Minds
Being in nature is the perfect place to bring out their inner scientist. Help your child be comfortable with quiet and observing. If you can sit still long enough, the wildlife in your backyard or park will become relaxed around you and start to appear. Watching and teaching your child about the surrounding nature can be a great bonding experience for you two.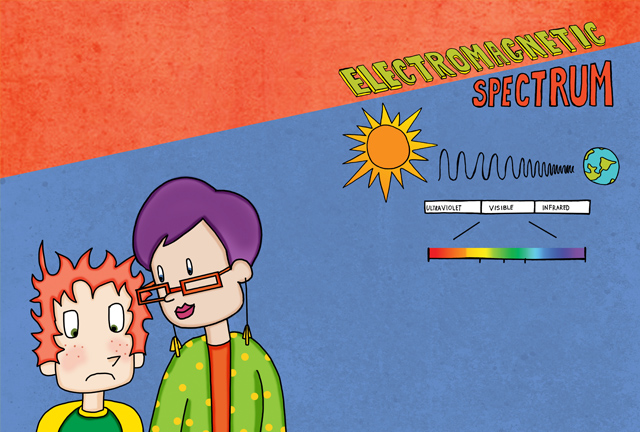 When the sun's out in full force, it's a great time to teach them about the science behind sunscreen. As Fuddlebrook's A Bad Case of the Spots note, they'll learn that sunscreen "works in two ways to protect you from a burn. It either absorbs the UV wavelengths or scatters and reflects it. Depending on the specific makeup of your sunscreen, it will come with protection known as Sun Protection Factor (SPF)."
Engage Them in Sports
Not all outdoor activity needs to take place immersed in nature. Sports can provide another outdoor outlet. Not only do sports help promote a regimented schedule for exercise, but they also encourage many social skills. Collaborative sports like soccer, baseball, or basketball can help children make friends and promote team building.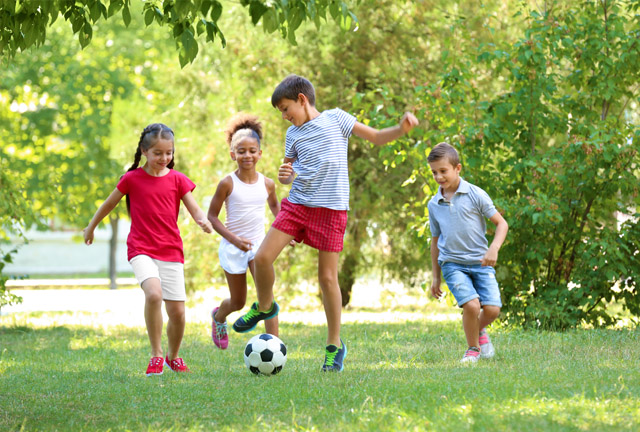 More individual-based sports like cycling can increase your child's sense of freedom and mobility. With younger children who are not ready for anything that intense yet, they can still gain a lot by simply tossing or kicking a ball around. Allowing time to do this will improve their coordination and motor skills. For older children, consider racing go karts at the local fun park, or even building one yourself — few other projects are as memorable and bonding as building your own mini race car and it's a great STEM activity too!
Having your child spend time outdoors offers a plethora of benefits. It will help them gain the confidence and skills that they need to be successful. And with so many ways to have fun outside, it's the perfect way for you two to get closer.
So, what are you waiting for? Head for the great outdoors!
Creative3, LLC publishes the Quirkles and Fuddlebrook School Science Series of books and online resources, focusing on cool science adventures. Contact us today to find out about our stories and inquiry-based, hands-on activities that make science come alive! 1-800-866-1360