Chances are the students in Mrs. Wigglebum's classroom, like millions of others, are preparing for their holiday program. And what child has not stood proudly in front of friends and family to perform Rudolph the Red Nosed Reindeer as part of that event? Probably, to this day, you can sing this holiday favorite without even looking at the words. But do you know the origin of the "most famous reindeer of all?"   If not, now you will…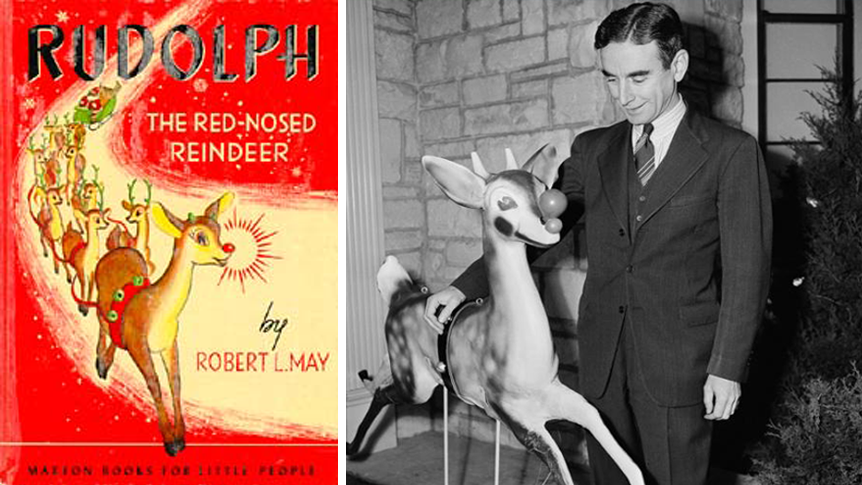 The Chicago-based Montgomery Ward company department store operators had a tradition of purchasing and distributing children's coloring books as Christmas gifts for their customers. In 1939, Montgomery Ward tapped one of their own employees to create a book for them, thus saving money. Thirty-four year old copywriter Robert L. May wrote the story of Rudolph the Red-Nosed Reindeer in 1939, and 2.4 million copies were handed out that year. Despite the wartime paper shortage, more than six million copies had been distributed by 1946.
May drew in part on the story "The Ugly Duckling" and in part from his own experiences as an often taunted, small, frail youth to create the story of the misfit reindeer. Though Rollo and Reginald were considered, May settled on Rudolph as his reindeer's name. May tested the story as he went along on his four-year old daughter Barbara, who loved it.
Sadly, Robert May's wife died around the time he was creating Rudolph, leaving him deeply in debt due to medical bills. However, he was able to persuade Sewell Avery, Montgomery Ward's corporate president, to turn the copyright over to him in January 1947, thus ensuring May's financial security.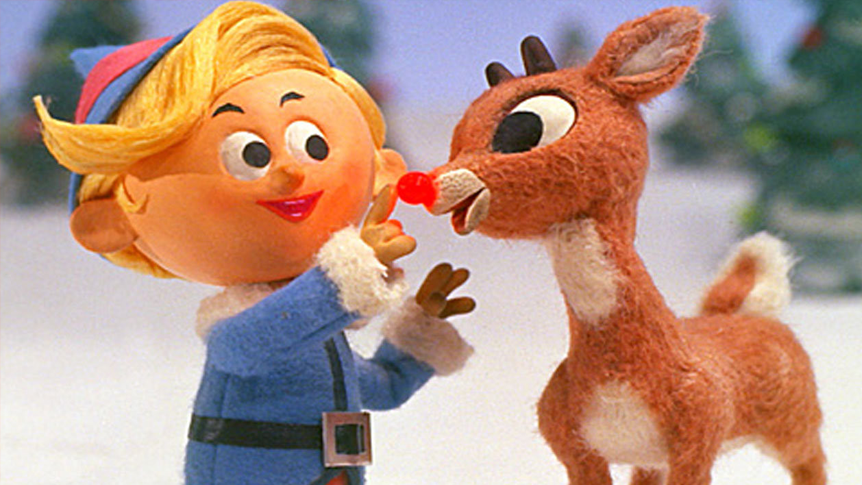 May's story "Rudolph the Red-Nosed Reindeer" was printed commercially in 1947 and in 1948 a nine-minute cartoon of the story was shown in theaters. When May's brother-in-law, songwriter Johnny Marks, wrote the lyrics and melody for the song "Rudolph the Red-Nosed Reindeer," the Rudolph phenomenon was born. Turned down by many musical artists, the song was recorded by Gene Autry in 1949 at the urging of Autry's wife. The song sold two million copies that year, going on to become one of the best-selling songs of all time, second only to Bing Crosby's "White Christmas." The 1964 television special about Rudolph, narrated by Burl Ives, remains a holiday favorite to this day and Rudolph himself has become a much-loved Christmas icon.
We hope you have the opportunity to enjoy watching Rudolph on TV with friends and family and singing the song too! Best of everything this holiday season from everyone at Fuddlebrook School.