It's October and you know what that means? Once again, it's time for fall festivals, hayrides, pumpkin picking, and Halloween! Regardless if you are a fan of Halloween or not, it's a wonderful time to integrate history, math, science, and writing in to the class curriculum.
Here's some fun Halloween facts: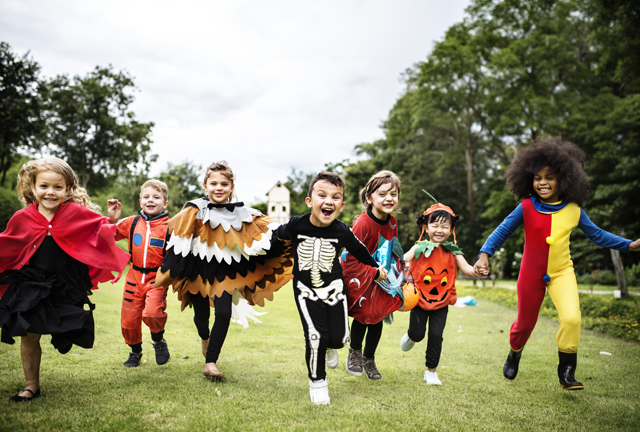 Halloween is big business! Approximately eight billion dollars will be spent this Halloween, with more than 2.6 billion dollars spent on Halloween costumes alone. Approximately 330 million dollars will be spent on pet costumes!
Apparently being scared can feel really good! During the Halloween season normal people across the country will try to scare themselves on purpose. Scientific evidence has shown that, for some people, getting scared in a safe environment can be euphoric! Who knew?
October 28 is the day of the year that has the highest number of candy sales. In the past, Snickers® has been the most popular of all the candies. So much for peanut allergies!
The most popular Halloween costume is the witch. Pop culture costumes come and go, but the witch still remains on top!
The first jack-o-lanterns were made out of turnips. The spooky faces were thought to scare away the evil spirits.
How to Integrate Halloween In to the Curriculum
Host a good old fashion "mad science" party. Nothing goes with Halloween like creating concoctions called "potions"  Kids will be thrilled as they watch ooey, fizzy, bubbly reactions. Read the Fuddlebrook story Mrs. Wigglebum's Love Potion to reinforce chemical reactions and states of matter.
Research and graph the top three Halloween candies.
Kids love a good mystery. Read the Fuddlebrook story The Mystery of the Floating Can or The Case of the Vanishing Moon and let kids experiment to solve the mystery.
Kids can work in teams to create a new kind of Halloween candy. Give it a name and design a wrapper for the candy. Share ideas with the class.
Research and write about superstitions. How did they originate?
Halloween is so much more than monsters and gore. Take advantage of the teaching opportunities October brings!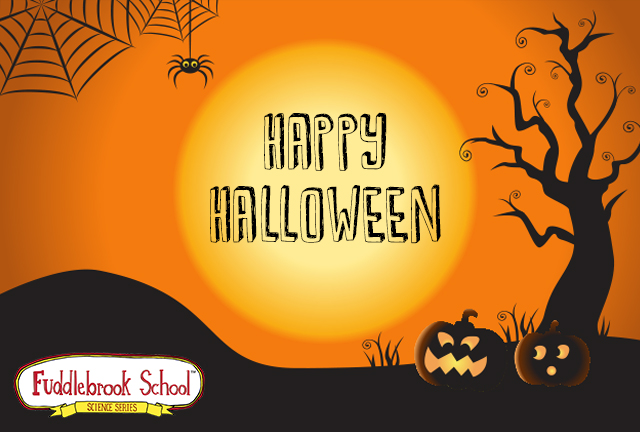 And don't forget to have a "BOO"TIFUL Halloween!